Wall.E: A Film Review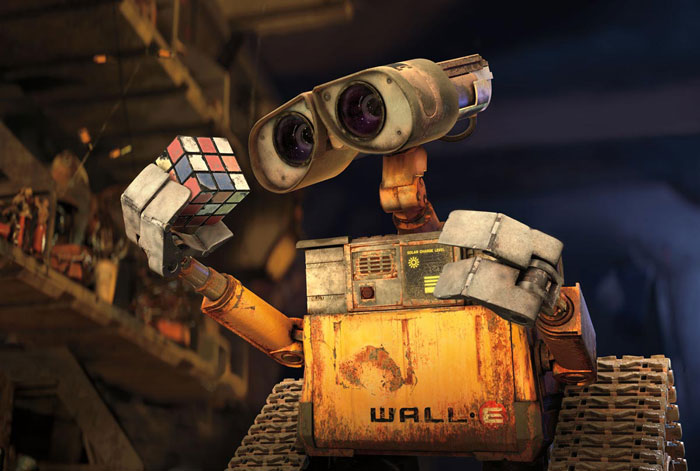 Wall.E: A Love Story With a Message..
When I saw the trailer last winter I knew it's main character a cute lovable robot with a heart  would be a great addition to the studio's already impressive list of animated characters.  What Pixar has done is take it one step further and given us a pop culture Icon, he couldn't have come at a better time as global consumption begins to take its toll on the planet. Wall.E gives us a glimpse of a dystopian future that is lonely and devoid of human life but with love and hope we can prevail.
Our main character is the only inhabitant of Earth 700 years into the future. He finds comfort in what humans haven taken for granted, it's the most endearing part of the film. As the story progresses Wall.E takes a Journey to find his true love EVA; a sleek search droid sent to earth by its former inhabitants. Her "Directive"? Investigate if the planet can once again sustain life.   We are taken on an adventure that provides slapstick comedy to keep both kids and adults entertained.  Wall.E sends a message that we as humans should not lose touch of what makes us most human, peep the film and tell me what you think that might be.
Story:

"It's all about Love."
Special Effects-

"Uh It's Pixar!"
Date Movie Steeze:
"You wont be doing a Travis Bickle with this one".
Peep the Wall.E Toys I'm gonna cop this one rightcheya