David Rush with Point Blank The Marksman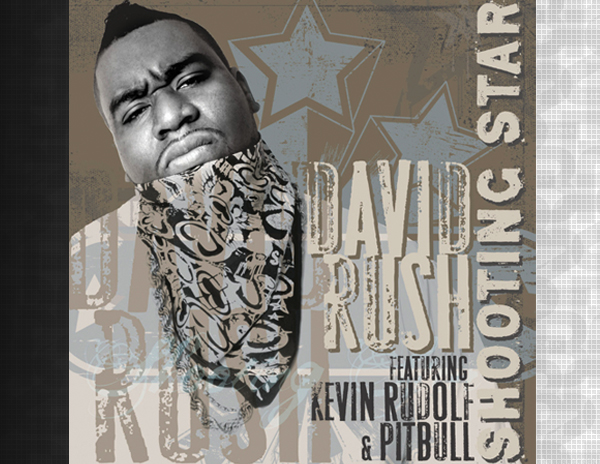 Shooting Star

Twitter@ Me
I met David Rush about a year ago through the Gunseller's(CGN) brother, "Point Blank The Marksman." These young Brotha's are making things happen, so we here at Blacren.com had to give em a shout out.
-Point Blank-
"Shooting Star" (Party Rock Remix) is the remix to Rush's first single under Universal Republic Records/Mr. 305 Inc./Xequitive Board Music Group. That song is produced by LMFAO.
Mr. 305 is Pitbull's label which David Rush is also signed to. He got that deal after Pitbull bought "Go Girl", from him and allowed him to stay on the song, and feat. Trina on it last year. "Twitter @ Me" is the first single off "Moon Music" Produced by Me "Point Blank The Marksman" I "Point Blank The Marksman" am signed to Xequitive Board Music Group as a producer/writer/engineer/composer. I am producing 90% of Moon Music and I am currently seeking Industry track placements and a publication deal with a major.
David Rush aka Young Boss, goes by the name of David Rush because for one, David is his real first name, Rush comes from the fact he has a kidney disease, called FTS, and has kidney failure, which means he must under go dialysis everyday 4 hours a day. He was given a year to live in 2006 and is still alive going strong. So the Rush has a double meaning, because he felt like he had to RUSH to the top due to his short time left.
He and I are some of the hardest working musical artists out there. We are in the studio 6 days a week trying to complete this mixtape.. You can expect guest appearances from Joe Buddenz, Stat Quo, Nu Jerzey Devil and others. Universal will be doing the video shoot for "Shooting Star" at the end of April which will be on MTV, BET etc.
His next single should be due out by May, and hasn't yet been chosen. You can also check out his last street album available for download on www.datpiff.com and www.Imeem.com "Feel The Rush Vol. 1″