Novation's Launchpad Grid Controller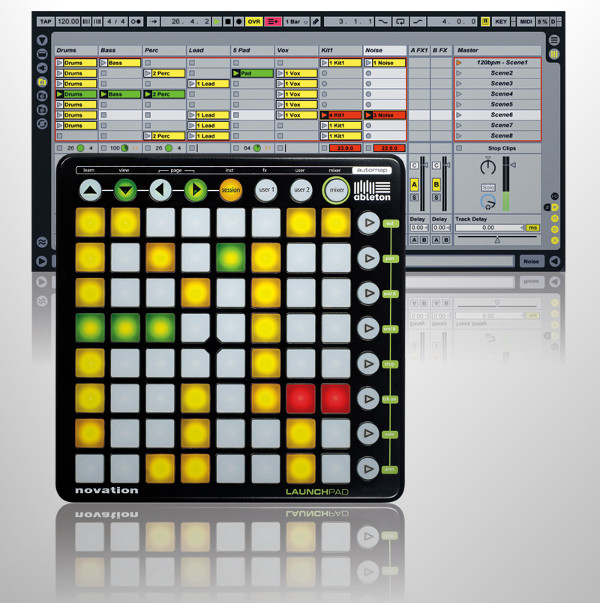 Do we have a new challenger to Akai's APC40 (Abelton MIDI controller)?
Enter the Novation Launchpad. It's $199. It's a grid controller and nothing else, with a set of on/off buttons in an 8×8 array, plus additional shortcut buttons around the sides for switching modes. It's set up out of the box to integrate with Ableton Live, but it also acts as a generic MIDI controller. It's bus powered, really lightweight, and compact. -createdigitalmusic.com- For info read the in depth article HERE.