The BoomCase by SiMo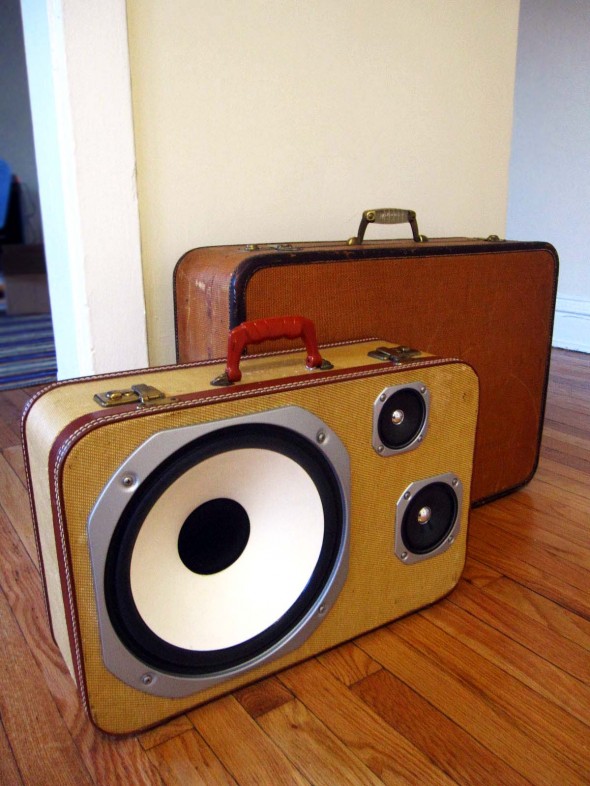 SiMo has been making music producing machines for years now. From speaker Necklaces to the Temple of Boom. Now Comes the BoomCase.
The Self Powered, Portable Suitcase Stereo system works with your iPod/iPhone or any device with a headphone jack. This case will last 7+ hours on a single charge (Charger Built In). In addition to running on batteries, The BoomCase can also be plugged in when the party goes inside. To save on weight, you can opt for a plug-in only version.
SiMo is an audio-nut. So you can be assured he makes each case to produce the best sound possible. He stays away from plastic or thin suitcases because of their not so great acoustic qualities. Mainly I use cases that are built with wood and leather because of the superior sound they produce.
Each case is custom made to the users liking. Options include: Ipod/USB Charger, Extra Batteries, Custom Paint and more.
Prices Start at $250.
If you would like one made to your liking please contact SiMo at simo@mrsimo.com