Loafers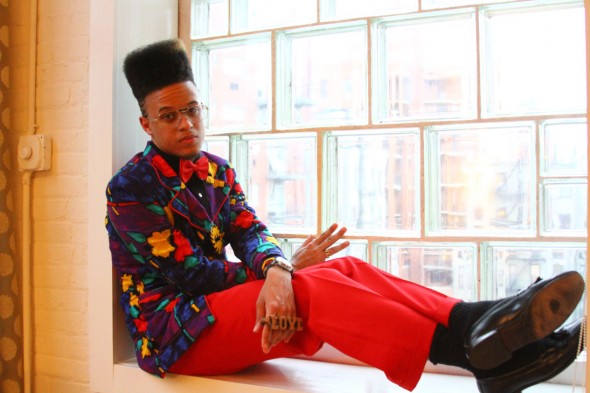 -By Mr. Joshua- Every era has its loafer, and the new loafer for this summer is an old standard – the penny loafer. Over the last few years, the rebirth of the boat shoe trend hit so hard that everyone got sick of it before it even peaked. The boat shoe is a mega-trend, so don't worry if you just dropped a couple Benjamins on a premium pair for the spring, they still have shelf-life.
The penny loafer will be for 2012 what the boat shoe was to 2010/2011, but on the D.L. so watch the fuck out for some new takes on that classic. Traditional penny loafers have been making shy comebacks ever since the 80s resurfaced in 1999, but their rebirth has matured and they are coming of age again due mostly to the fact that everyone is growing so desperately tired of the fucking boat/dock/deck/sider shoe rebirth overkill of the last few years. People want something new that isn't really new, so they can have penny loafer re-runs now that boat shoe re-runs have jumped the shark. You're probably wondering why these two 80s shoe styles waited until AFTER the 80s music and fashion retro crazes were already DEAD to come around?
It's because the crazy 80s were retro first, and the "preppy" retro 80s are in full effect now, and unless you live in a cave, if you have been shoe shopping in the last few years you have been bombarded with "moc toe" everything from slippers, to work boots, to espadrilles to "moc toe" fucking socks designed to look like boat shoes. Even so, I am still digging a few select premium boat shoe styles. The man with a forward lean into his wardrobe is going to go with a penny loafer to replace his classic boat shoe for this spring. You can wear the boat shoes to take out the garbage. Penny loafers are one of the most iconic classic American shoes, and for casual footwear, you can't argue with a lace-less loafer that you can still wear a tie with.
The assortment of this style that is building out there is equal parts true-to-the-OG and new school penny loafer remix, and I'm going to grab one of each if I can afford it. One thing I have noticed is that most of the new replicas of the original either have the penny boxes stitched down so you can't put coins in, or are only sewn into the side seams so the pennies fall right out. I guess it's because everyone is so broke. If you track down an authentic pair, rock a couple pennies from the year you were born, one heads and one tails and it is supposed to bring you luck. The original, traditional penny loafer is full grain, waxed, shiny, burgundy, pull-up leather with genuine stacked leather soles and heels. Avoid ass-dumb designs like where they take some details from the top of a penny loafer and throw them onto a stock shoe bottom, so not only are they ugly but they are assuming the public will fall for a lazy, unskilled designer's formula of thoughtless composites. Big companies use that formula with any fucking thing that trends these days.
Like the Converse Chuck Taylor's with boat shoe style moc-toe and laces? Yeah, those were stupid as fuck. Boat shoes showed me just how stupid fashion designers have become since computers came around. Frye boots used to be a solid, OG, respectable shoe company. All it took was a few young designers wanting to be trendy to ruin their reputation as having some taste and a fucking clue. Yeah they hired cheap, inept designers like Converse. Frye took their beautiful 70's stacked leather styles and ruined them with a fucking boat shoe upper they slapped on them. Who buys that shit? Be smart when buying shoes and go classic and quality. Don't buy anything that is so trendy it was never in style. You can reinvent style intelligently, even mundane style. Just look at Folk Clothing or Norse Projects, that's some beautifully done boring apparel.
Yes, the penny loafers are back, and there are classics and reworks all done intelligently. For the reinvention of the penny loafer, one company of shoe designers out of London nailed the design for me. They made a penny loafer sneaker in premium materials and they are comfy as hell. The brand is called "Pointer", the model is the "Angus", and it is a comfortable and beautifully simple shoe (as are all of their shoes.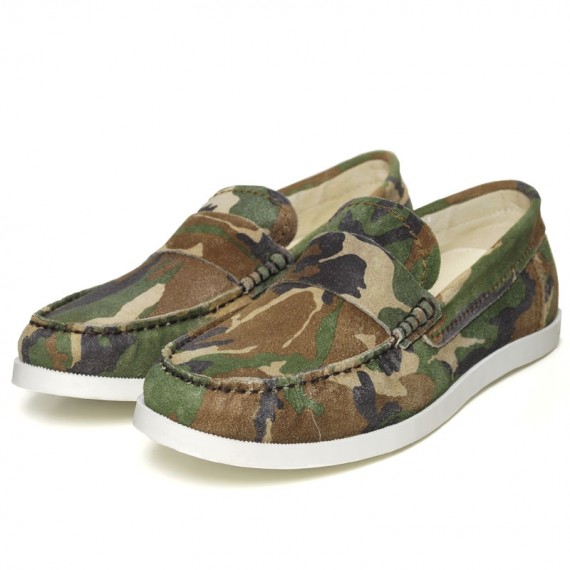 Aside from the penny loafer appointed sneaker called Angus, they also have a proper penny loafer called the Tanju, but among Pointer fans, it is one of the more sought after and harder to find shoes on the internet, because they used some beautiful leathers and did several high-profile collaborations. ( including a camouflage dyed suede version designed with Comme de Garçons -  ) The Tanju were quite affordable for the quality of materials used, the most expensive model retailing for $250 USD. So as the penny loafer picked up steam with both the aesthete and hipster crowd last year, the stock of Tanju were ravaged, their tiny amount of inventory could not handle the hype and buzz surrounding such an amazingly on-point-for-the-times shoe. Enter the less expensive little brother, Angus. Not quite as sophisticated with a vulcanized sidewall and sneaker outsole instead of the thin and trendy sole of the Tanju. Even so, the Angus is casual and can get away with more, like any good little brother can. If you get a chance to try a pair, I recommend the Angus for a great casual summer slip-on. If you rock the sharp casual look and iron your clothes before making an appearance, I recommend splurging for an all leather or all suede upper version of the Angus or use a fine tooth comb on a few advanced google searches until you find a pair of Tanju (good luck with that). If you are the kind of guy with more of a surf/skate aesthetic, never tucking in a shirt and don't wear socks from April to November, then go for the canvas upper and if you like them, buy a backup in another color (or two).
Commonwealth streetwear joint in VA has Pointer and a few sweet combos of the Angus.
There is a sneakerhead spot out of Cali called Pickyourshoes that has some Pointer Angus, for a few dollars more.
As a matter of fact, PYS (pick your shoes) likes the Angus model so much that they did an EXCLUSIVE combo that is pretty fresh, and would rock nicely with premium denim or a washed down pair of slim chinos.