Ghostly International's The Aleatoric Series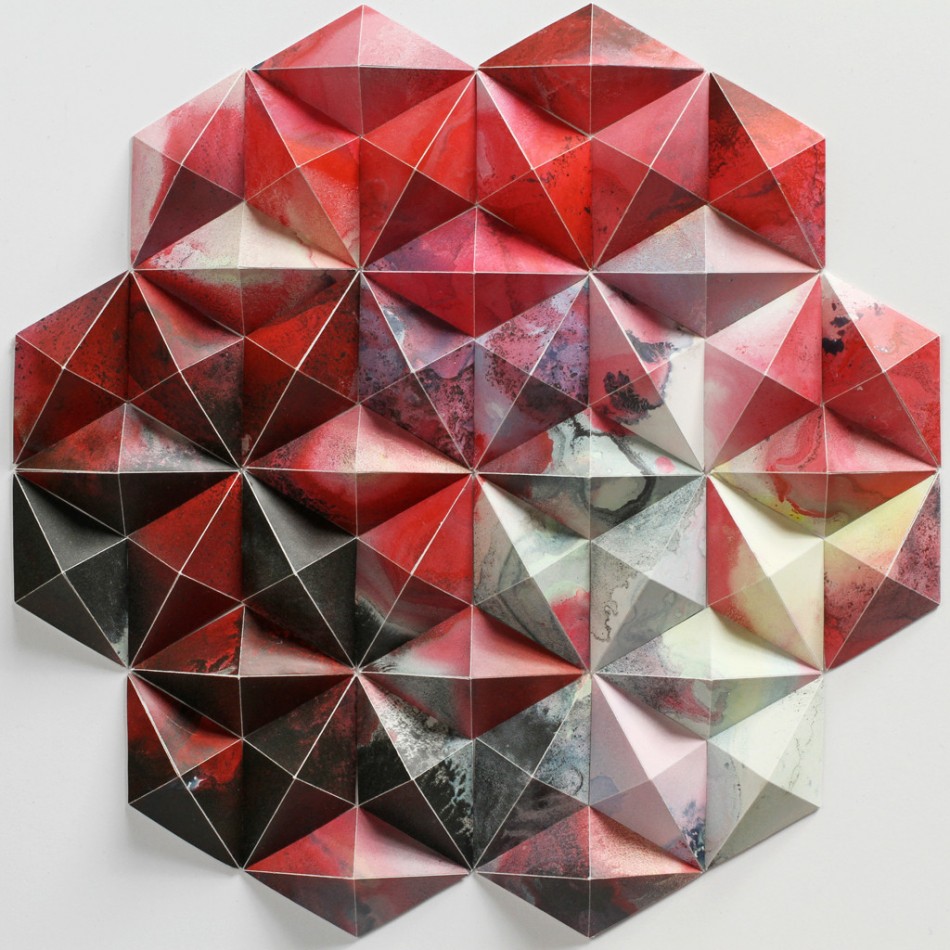 Ghostly Internationals continues its impressive collaboration of art and music with Matthew Shilian's and Michael Cina's The Aleatoric Series.
The Aleatoric Series celebrates the role of chance in the creative process. When Matthew Shlian and Michael Cina decided to collaborate on a series, we had no idea what to expect, but we knew that the combination of their unique styles would prove captivating.
The three compositions in the series began as paintings by Michael Cina, which were then reproduced, cut apart, and reassembled by paper artist-cum-engineer Matthew Shlian. The process of collaboration and creation was quite loose, and yet the final compositions reflect the maddening precision for which these artists are known. -Ghostly International-