Handmade Accesories from Kings County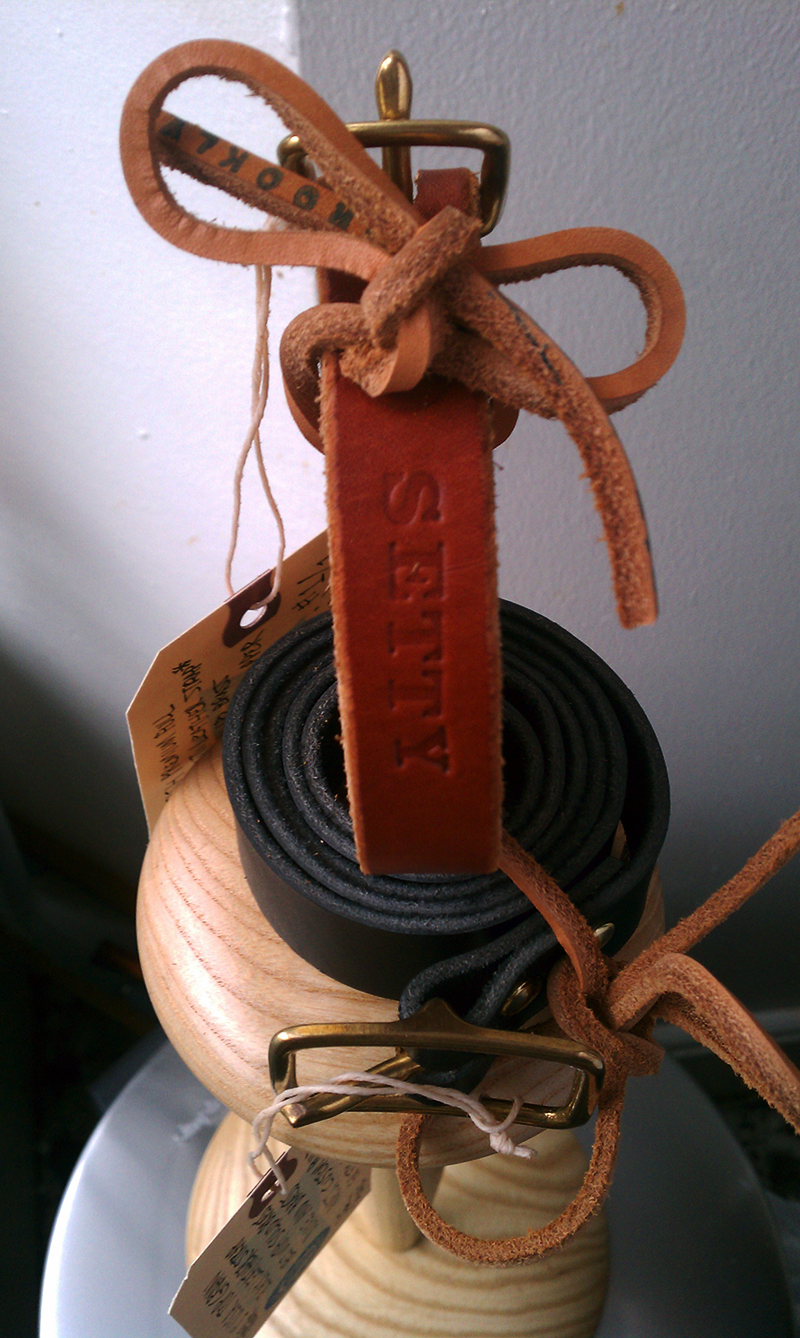 Finally Mr. Joshua introduces us to his new accessory line Kings County,  I was one of the lucky few to have my Belt custom-made by the Man Himself.
"Beautiful hand-made belts await you, hand tooled with your name (will be hidden under tab when buckled – very classy and subtle),  labeled  with custom One-Of-A-Kind handwritten hang-tags explaining the  materials.
Buckles and Hardware are all SOLID BRASS and double-cap solid brass rivets or 19th century design hand-set solid copper burr rivets.   Belts are individually handcrafted with the highest quality leather and hardware.
Any tooling is completely hand done, one at a time, there is no mass-production procedure used on any of the King's County products  along  with giving the wearer mad psychological powers of appeal and charisma with the ladies".-Joshua Lorr-