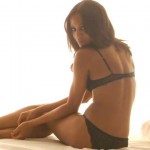 The Internet Indiana Jones put me on to Zoe Saldana's Envy  underwear photoshoot.  "She takes pride in her Botty". THANKS HOMEY!
---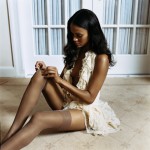 Zoe Saldana Starred in two of the years biggest Sci-Fi blockbusters Star Trek and James Cameron's Avatar. Homegirl's popularity went up 1300% on IMDB Damn!
---
James is about to make some major paper with this one.
---